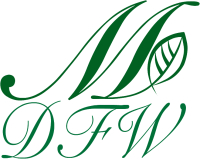 Welcome to...

Mothers Dressed for War

As Mothers we are faced with  many challenges as we raise our children in this world today.  We struggle to raise our children to stand for truth and not fall for every changing mindset and tactics that the enemy throws at them.  It's a battle for the seed every day.

My desire is to equip every mother with the tools and support they need to fight the battle and win the war.  Each message, webinar, conference call, blog post, etc will be designed to equip, enhance, restore, refresh, strengthen, encourage and empower you.  Mothers Dressed for War not only designed for mothers, but the woman as a whole.  My passion is to activate and build the woman in you!

A mother's job, as I have said many times, is the most difficult, time consuming, yet rewarding career.  A true mother (woman), takes this job (her role) seriously.  She will do anything she could to make sure her children have everything they needed - physically, mentally and spiritually.  Our roles as mothers is to raise up World Changers and we have to know the enemy is out to destroy them before they can take their first breath.  I invite every woman, mother, wife, to join me and Mothers Dressed for War as I teach the lessons I learned in the midst of every battle.  Let us unite together to fight the battle and win the war.